Persons
, originating from Poland
Zelda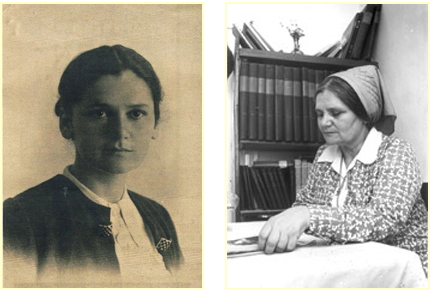 Born: June 20, 1914 in Słupsk, Poland, as Zelda Schneersohn
Died: April 30, 1984 in Jerusalem, Israel
Under the name Zelda she became in Israel widely known as a poet.
She was the daughter of Sholom Shneerson and Rachel Hen. The family settled in Jerusalem in 1926. Zelda attended a religious school for girls in British Palestine, and then studied at the Teachers' College of the Mizrachi movement. After graduating in 1932, she moved to Tel Aviv and then to Haifa, where she taught until her return to Jerusalem in 1935. In Jerusalem, she also worked as a schoolteacher.
In 1950 she married Hayim Mishkovsky and from then on
Zelda in 1938 and in 1970.
These pictures were used for the stamp, released in 2016.
devoted herself to writing. She received three awards for her published works.
More information
Polonica stamps: