Introduction
For Polish philatelists means "polonica" the issues from foreign postal authorities, that contain a thematic reference to Poland. Polonica concerns stamps, postal cards, postmarks, and first-day-covers. The link with Poland can be made in various ways.
A famous person of Polish origin can be represented on a stamp. For instance Chopin, Copernicus or Madame Curie. Also historical events can be a reason for a polonica issue. The fact that Poland and nine other countries joined the European Union was in 2004 a reason for many countries to issue a commemoration stamp.
This catalogue contains only polonica stamps, no postal cards, postmarks, or first-day-covers. Excluded are also stamps, engraved by Czeslaw Slania. Those stamps are perfectly presented on the site
www.slaniastamps-heindorffhus.com
.
The only exception is made for some sheetlets and stamps with a text or image concerning Slania himself.
About the author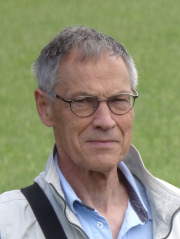 The Netherlands is the country where I have been born and where I grew up, but for many years I am very interested in Poland and in everything that has to do with this country. During my visits to the country I learned to know its captivating and often tragic history, I visited beautiful regions, old and renewed cities and I experienced the impressing Polish hospitality. For several reasons many Poles fled from their country or were driven out of it. A number of them acquired a reputation abroad. Therefore their portraits can be found on the stamps of many countries. Therefore the subject "Polonica" is very popular among Polish philatelists. Because I couldn't find an Internet site about this subject, I created one by myself.
This catalogue is far from complete and there sure will be a lot of errors in it. Comments and additions are welcome. The translations into English and Polish were made by myself. I suppose their is much improvement possible. Please use the possibility to send an e-mail with your comment.